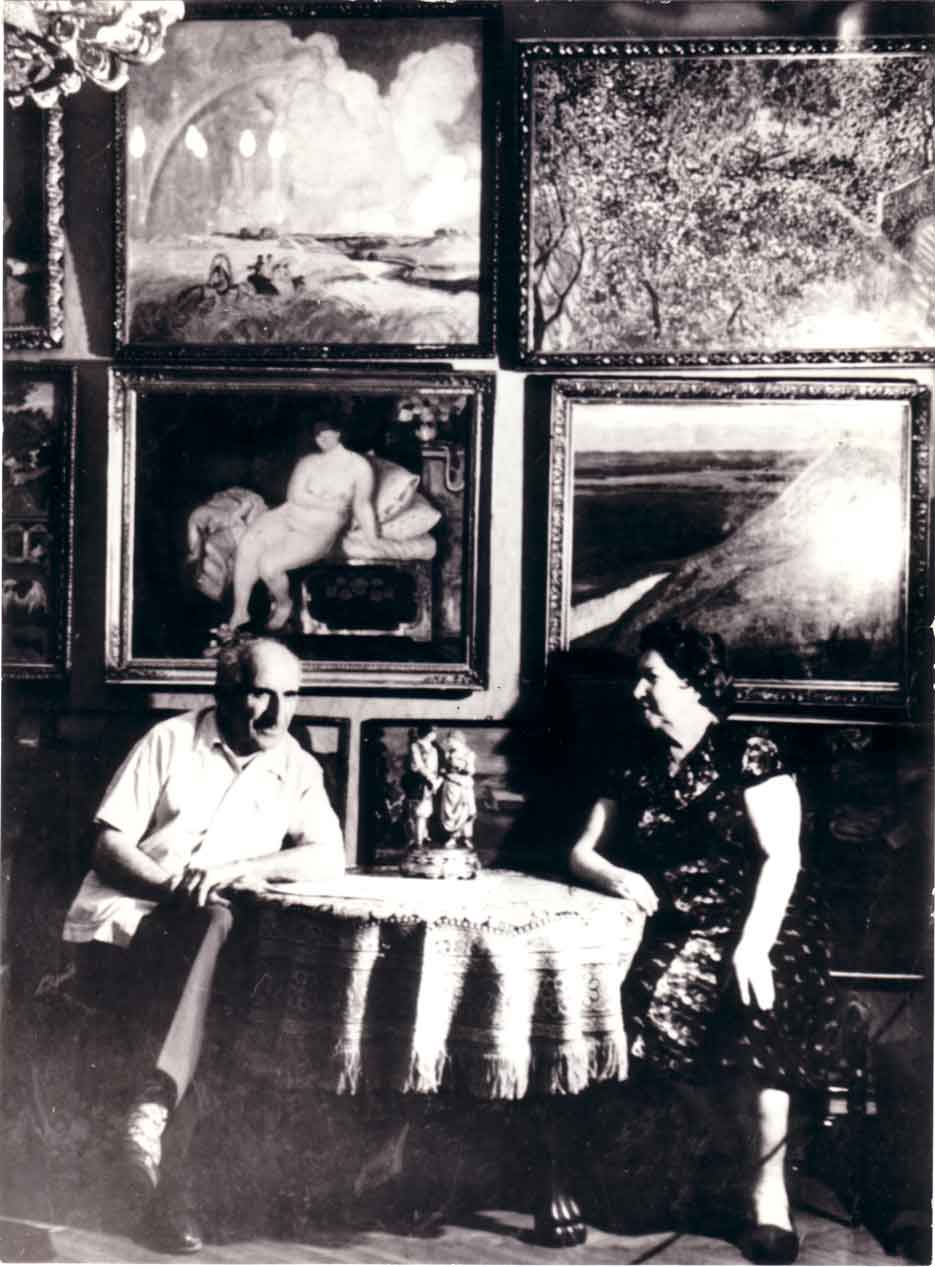 The Museum of Russian Art (the collection of Prof. A. Ya. Abramyan) in Yerevan is the only museum in Armenia presenting the works of Russian artists from one of the most fascinating periods of Russian culture known as the Silver Age (late 19th - early 20th centuries). Outstanding philosopher Nikolai Berdyaev called this era the Russian "cultural Renaissance."
The museum was established on the basis of the personal collection of the famous doctor, Professor Aram Abramyan in 1980. For visitors the museum was opened on November 19, 1984.
Aram Yakovlevich Abramyan (1898 - 1990), physician, urologist, doctor of sciences, professor, Hero of Socialist Labor, laureate of the State Prize of the USSR, holder of the orders of Lenin, October Revolution, Red Banner of Labor, honored worker of sciences, honorary citizen of Moscow, was also a well-known collector.
He combined his work of fine surgeon, clinician and scientist with a warm, sincere love for art, especially for the Russian fine art, and to a very definite period of it – late 19th and early 20th centuries.
It should be noted that at the time when Abramyan was collecting his collection, socialist realism was triumphant, and the Russian avant-garde was by no means in high esteem. And only the incredible artistic intuition of A. Abramyan and sincere love for the art of this period helped him not to get out of the way, persistently collect his most valuable collection, which later became the pride of his historic homeland.
Now the collection of the Museum includes more than 350 works of Russian artists, which are represented by works of painting, graphics, sculpture and arts and crafts.